Add an Employee
Go to My Account > Employees > New Employee
You will be asked if you would like to add a contractor or add an employee. If you are adding a contractor, they will be set up under companies and you will be brought to the new company screen.
Employee info will be entered as follows: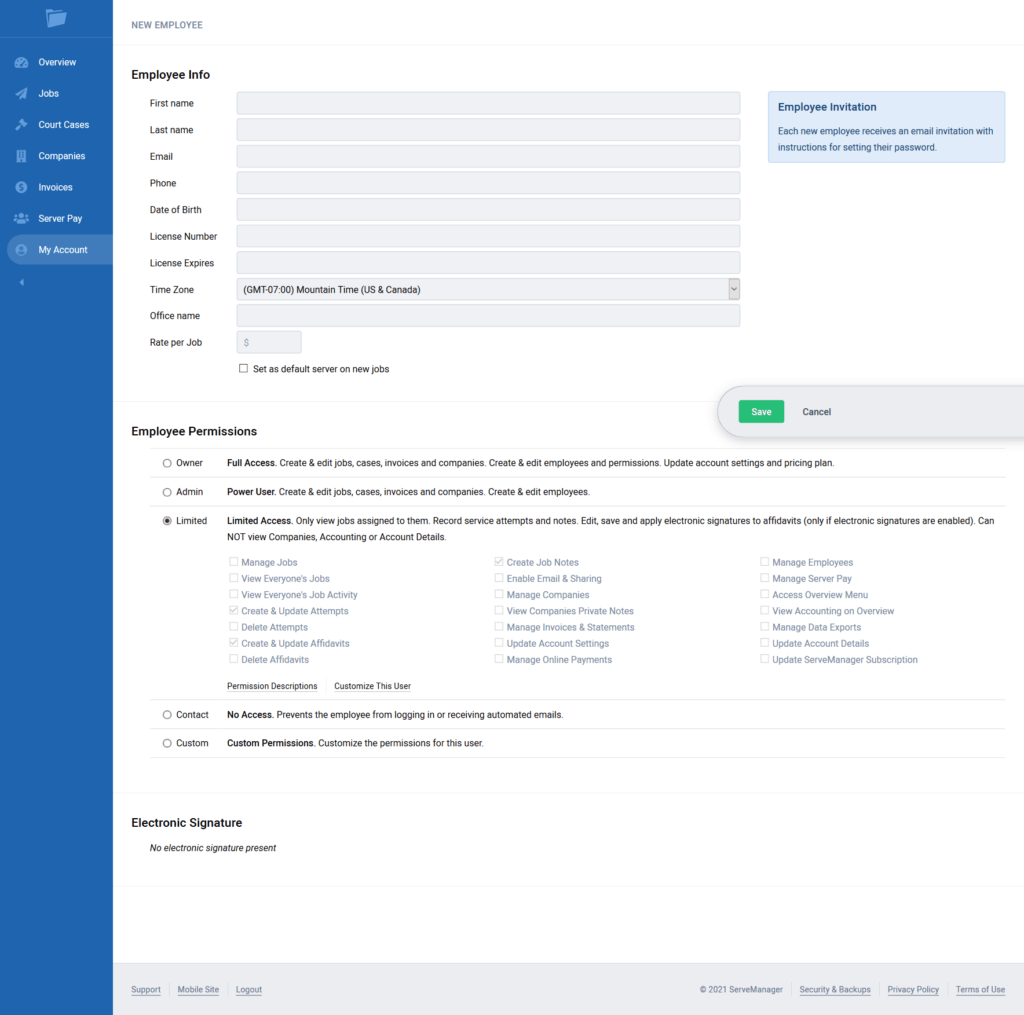 Employee permissions can also be modified from this screen. Click here to learn more about employee permissions.
Once you press the save button, an automatic email will be sent to the email you set for the new employee. This email will contain a link allowing your new employee to set up their password. Their email and the password they set will be their new login. They can use their login information to sign in on their home computer, laptop, or even mobile device.
Selecting an employee from your list will open a page where you can view the server's assigned jobs, their server pay payables, as well as options to archive the employee or edit their information.
Archiving an employee will remove their ability to log into their account and will remove them as an option to assign jobs.
Note: only a person set up in the system as an Owner, Admin or has the specific setting Manage Employees checked, can create an employee.
Common Problems:
Email is Already in Use
This means the email entered for the employee, has been used in another account. If the employee is still using the other account, they will then need to use a completely new email address. If they are no longer using that email, and wish to free it up; You can have the employee in question email us a request, to make that email address available, here.
Not Able to View Employees tab/Unable to Press New Employee Button
If the employees tab is crossed out, and you are unable to select it, you must reach out to an owner or admin for permission to add employees. If the new employee button is grayed out, and unable to be selected, you can reach out to us to upgrade your account to a member subscription.