Video Guide
Free Trial
Try ServeManager risk free,
no credit card.
---
Record a service attempt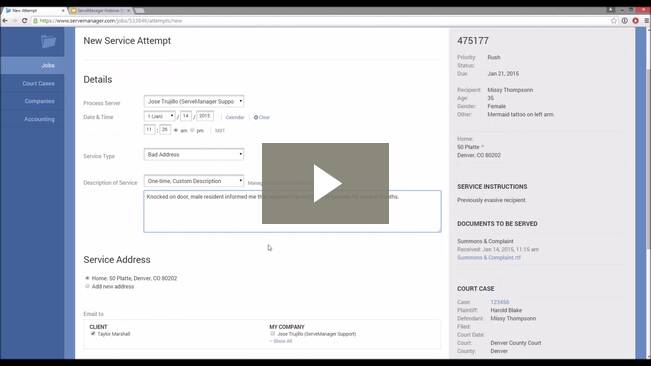 Record your service attempts, and choose whether to send clients an email notification.
Create an affidavit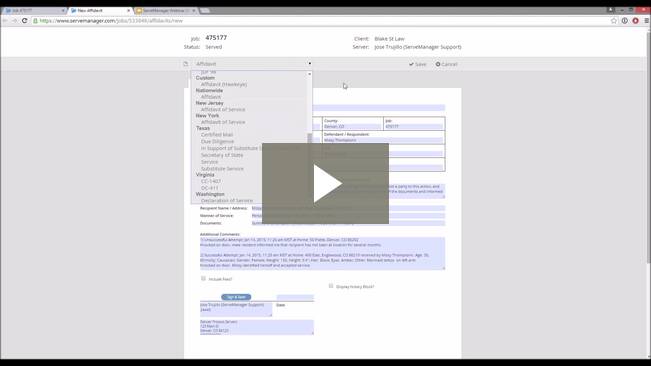 The job, court case and service attempts appear on the affidavit. Make edits or change the template, then save, print or email.
Mobile site & GPS data
Capture GPS data while making service attempts in the field on your smartphone or tablet.
Invoice your client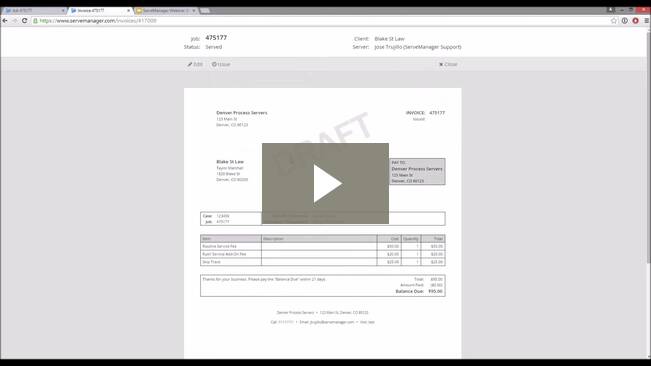 Edit and issue an invoice. Print or email it to your client. Apply a payment to the invoice.
Companies menu (CRM)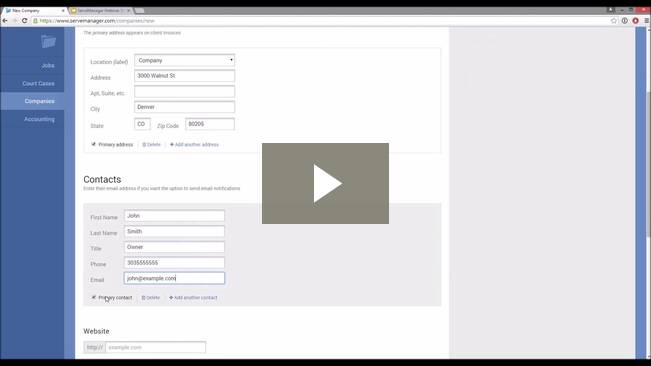 Save the companies you work with, and their contacts. Then, make notes, and track jobs, cases and invoices all in one place.
Accounting & Overview
Track invoices, view account aging and save your services as products for quick invoicing.
My Account
Edit your account info, add and manage employees, and update your settings.
---
Try ServeManager risk free, no credit card required.