Add A Note To Multiple Jobs
Go to My Account > Settings > Enable Mass Notes (make sure this is checked).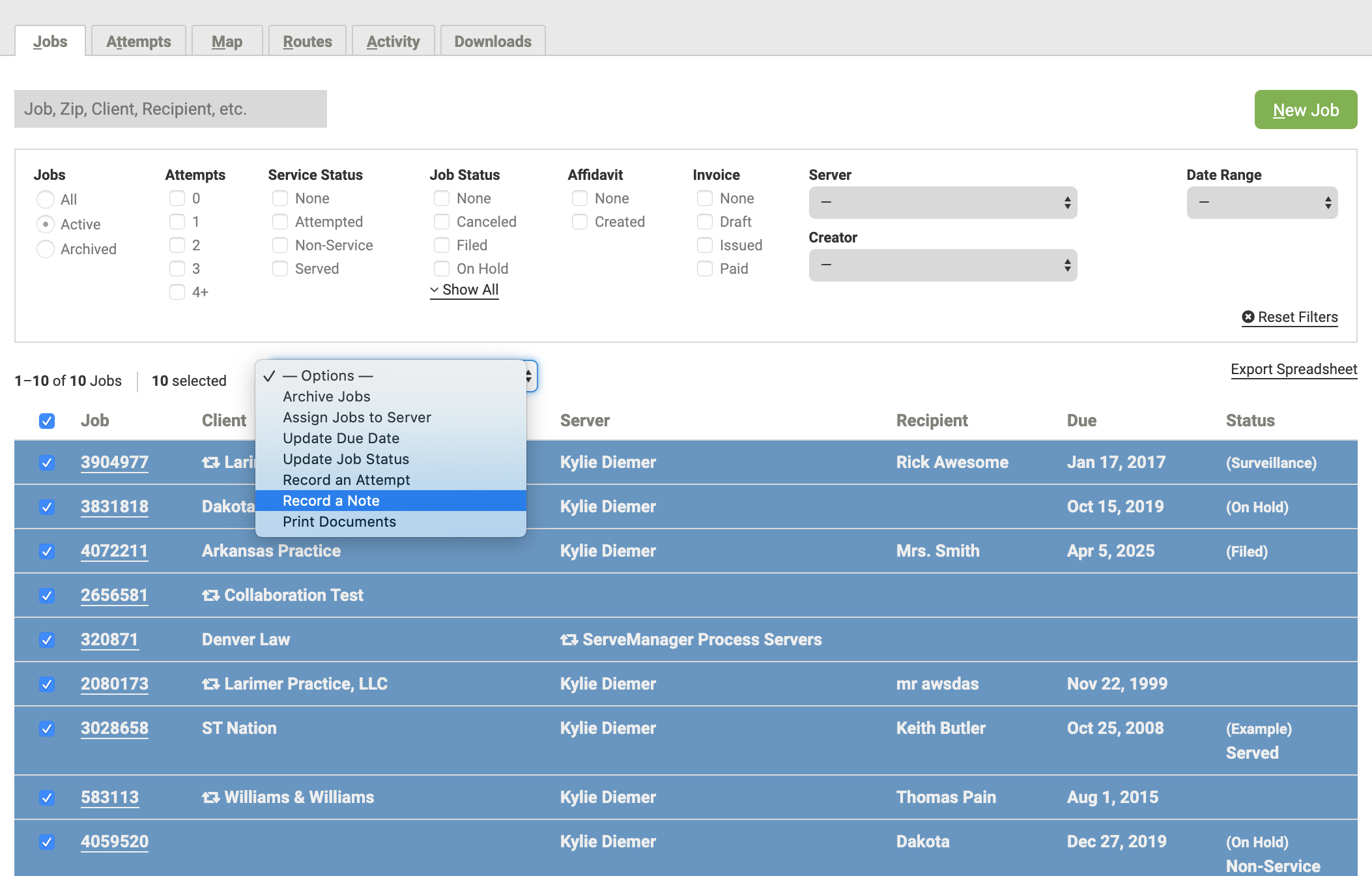 From your Jobs List, select the appropriate jobs with the checkbox tool, then press Record a Note from the Options dropdown menu.
Fill out the note including label and description. The sharing options allow you to send the note in an email to the primary client contact for each job, the process server, and anyone from your company.
Press Save once complete.
If you any of the selected jobs have a collaborator, you can modify the visibility of the note before saving.