Apply a payment to multiple invoices
You can mark one or more invoices paid at the same time by going to the Companies menu.
Select a company, and go to their Invoices tab.
Use the checkboxes to select one or more invoices from the list, click the Options dropdown, and select Apply Payment.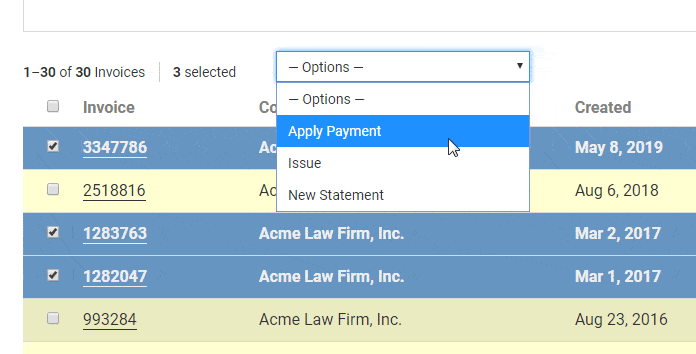 You can choose the date you received the payment, and enter a description, such as a check number.