Invoice Products
Making Products
You always want to be sure you are billing your clients the correct amount. To be sure this is being done as intended, you will want to save commonly used products. We begin saving products by selecting My Account and then the Settings tab. Scroll down to invoicing and select manage products. Or here.

Create a new product by selecting the new product button, or edit an existing product by clicking on the product itself. You can set the product name, description, and rate for the product as well
PRO TIP:
You can activate tax settings inside the settings menu and you can adjust the tax rate when creating or editing a product.
You are also given the option to set the product as default on new invoices. Setting the product as default generates the product on all invoices going forward. Now that you have saved some products, you can add your non-default products to your invoices using the add product button located directly on the invoice.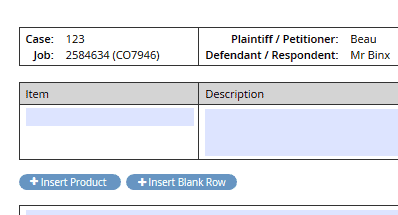 Adding Company Specific Products
We are also able to save products that will by default populate on invoices only for a certain company. To start this process simply save a product following the steps above. After the product is saved, select companies from the left toolbar, and then select the company in question. After the company is selected press the edit button in the upper left. Scroll down to the company settings section.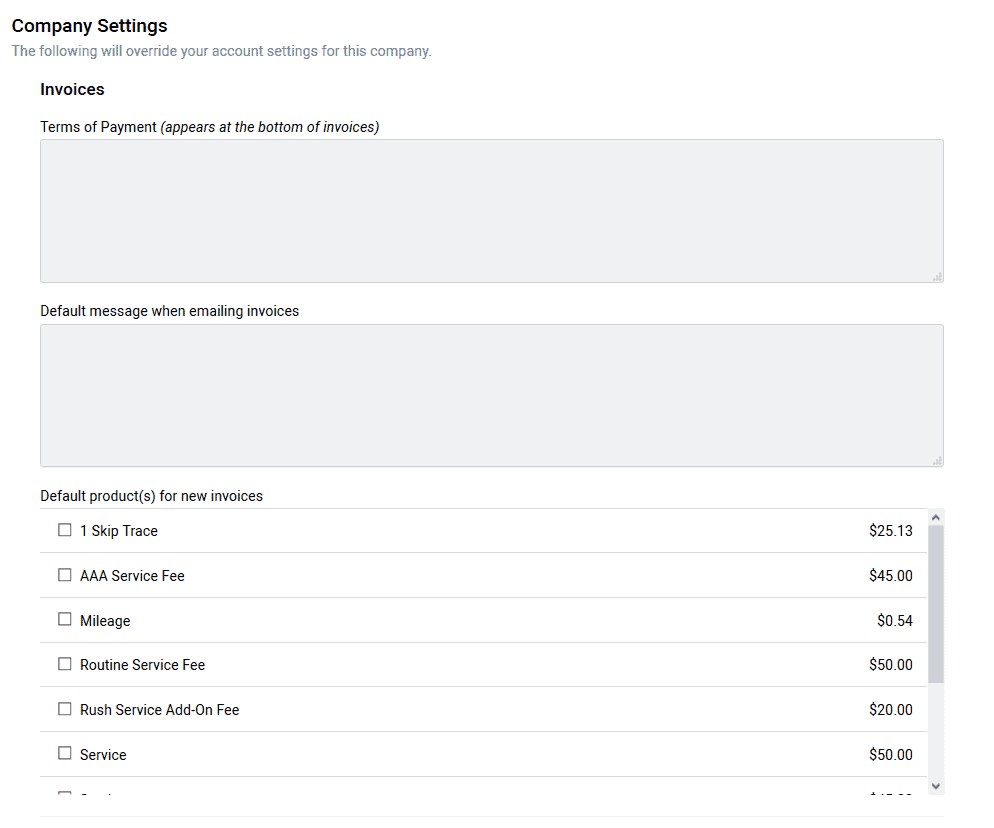 Here, you can save settings that are specific to this company. You are also able to select products you would like to appear on invoices every time this client is assigned to a job.
PRO TIP:
If you charge different clients different rates, you can save multiple products with the same name but different rates. Select the appropriate rate for the correct company and that product and rate will appear on invoices generated for this client.