Contractors Can't Upload Miscellaneous Attachments
Contractors can upload photos and other attachments from the mobile version of ServeManager.
If your Contractor opens a job on the desktop version of ServeManager, they can navigate to the mobile version by clicking the View Job in Mobile link on the bottom right corner of the screen.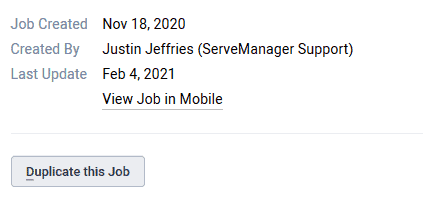 With the job open on the mobile site, scroll down to the Upload section and press Upload File. This will allow Contractors to upload attachments from their computer, tablet, or smartphone.
(Note: This also applies to Employees that do not have the Manage Jobs permission).