Private Notes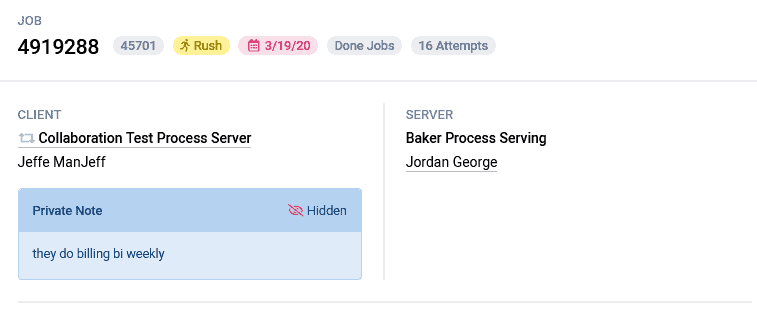 Private notes serve as a reminder whenever you assign a particular company to a job. They appear in a blue box below the company name whenever opening or editing a job where that company has been assigned. Private notes are only visible to you and your employees. Collaborators are not able to view private notes.
A private note can be saved either when creating a new company, or by selecting companies from the left toolbar, selecting a company in question and then editing.
Disabling Employees from viewing Private Notes
By default, Employees with Limited Permissions cannot view Companies Private Notes. Owners can change this option by choosing the Custom Permission option and enabling the View Companies Private Notes permission, then pressing Update.