Accept online payments
ServeManager integrates with Stripe, so you can accept online payments from your customers on invoices and statements.
It can be found under My Account -> Settings -> ServeManager Payments.
To enable online payments you'll need to follow these instructions which will guide you through the process of connecting Stripe to your ServeManager account.
If you don't have a Stripe account, you'll be prompted to create one.
If you already have a Stripe account, you'll be able to connect your existing account to ServeManager.
Stripe is the only payment gateway offered by ServeManager at this time.
Once your ServeManager account is connected to Stripe, your clients will see a Pay with Card button on invoices you email to them.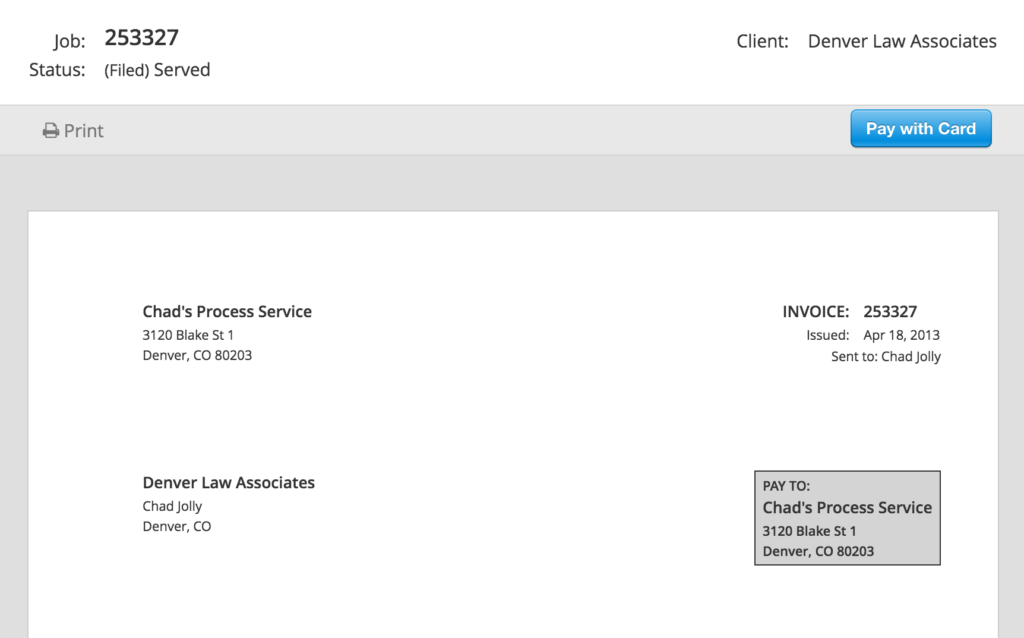 Accept jobs from your website
Using a ServeManager order form, you can accept jobs from new clients on your website.
Our prepay order form connects to Stripe, so you get paid for jobs upfront.